Give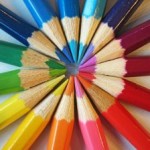 The street kids need a lot of life-sustaining assistance from us, but we can accomplish great things by working together. There are several ways you can get involved with our work. You can help APFI make a difference by any of the following ways:
1. Help raise awareness about the children's plight by clicking on the Facebook networking tools anywhere on the site. Call, write and tell your friends and family. The more people learn about our efforts, the more potential help we can receive and in turn offer to those in need.
2. Volunteer your time and talent. We welcome your help in any of our projects! We are looking to assign groups and rotate tasks. Please email us at info@arnelpineda.org if you wish to be part of the volunteer team.
3. Donate goods that might help in meeting the kids' educational and health needs. APFI welcomes school supplies, clothes, non-perishable food items, medicine, medical supplies and other items for overall wellness. Please send these to:
Arnel Pineda Foundation, Inc.
171 Unit B-18 Wilvic Townhouse
Brgy. Sacred Heart, Sct. Limbaga Extension
Kamuning, Quezon City
Philippines
4. Making a financial contribution provides direct and immediate impact. Please proceed to our DONATE page to learn more.